Alternate Title

Bronze Horse; Stallion; Arabian Stallion

Credit Line

Buffalo Bill Center of the West, Cody, Wyoming, gift of A. Phimister Proctor Museum, donated by Sandy and Sally Church

Accession #

18.08.3

Foundry

Gorham Co. Founders

Foundry Mark

GORHAMCO. FOUNDERS G"she wolf"C[within boxes] / QRD

Inscriptions

A. PHIMISTER PROCTOR / COPY. RIGHT . 1895_____, top rear of base; GORHAM CO. FOUNDERS / G she wolf C [within boxes] / QRD, right rear edge of base; 3089 / 3 ) 17, underneath in ink

Signatures

A. PHIMISTER PROCTOR
Copyright

1895

Patina

Version

2

Dimensions

12 1/2 x 19 x 4 1/2 in.

Casting Method

sand cast

Casting Date

1895

Metallurgy

Average copper-to-zinc ratio of 286.50. Average copper-to-tin ratio of 47. Trace amounts of calcium, barium, chlorine, and silver are present on all sample spots.
The artist; William Emmett Dever, Chicago, IL; by descent to great, great nephew; Sandy and Sally Church, Hansville, WA; Proctor Museum, Hansville, WA; present owner by gift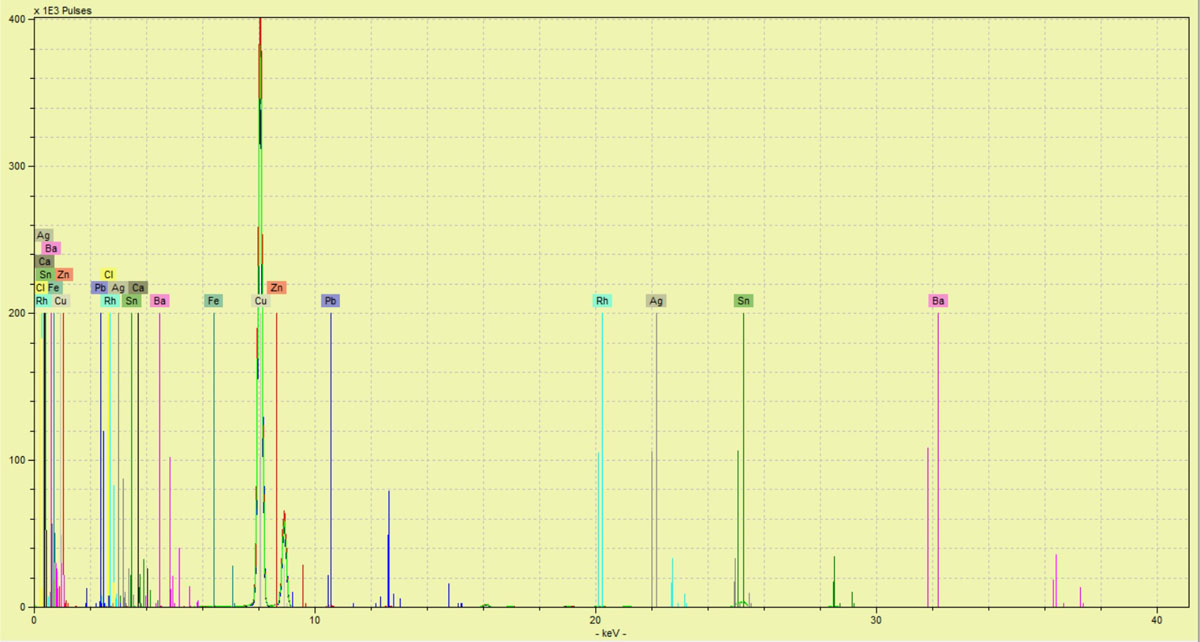 Age of Arabian statues by study of underneath and Gorham Foundry Identification shows that BBCW Stallion is the oldest, circa 1914, compared to the two at the Proctor Museum. Note the number 3089 in pencil. Some other Gorham casts have similar markings with 4 numbers in pencil.–PHHassrick updated 2/13/15